It's particularly apt that the Lighthouse Construction Industry Charity's mission is that "no construction worker or their family should be alone in a crisis" especially as we are collectively still living through one of the most disruptive and deadly crises in living memory. 
Founded in 1956, Lighthouse is the only charity that is 100 per cent dedicated to the mental, physical and financial wellbeing of construction workers and their families in Ireland and the UK.  With constructions workers to the forefront of the charity's mission and advocacy, the Lighthouse Club aims to achieve its mission through the delivery of a variety of free and easily accessible resources to support the construction community.  
Key to this is impact studies the charity undertakes both to describe the landscape that construction workers are navigating as well as prescriptions and solutions to help and support them, especially in difficult times. In a year when many construction workers were furloughed and unsure when they would return to work and when they had to deal with emotional and financial burdens the charity stepped up its active measures to help alleviate those who were struggling. 
To that end, the Lighthouse introduced a dedicated free phone helpline number for the construction industry in Ireland, a measure which was supported by the Construction Industry Federation in Ireland. 
"We know that the Covid crisis is not over and as a charity we expect to see the repercussions for some time, but we have been able to offer a real beacon of hope for our construction community," said Bill Hill, CEO of Lighthouse. "Our mission is to ensure that no construction worker or their family is alone in a crisis and by focussing all of our efforts on delivering free pro-active and re-active support services to our construction community we can continue to provide a feeling of hope to those that need support and prevent situations escalating to crisis point."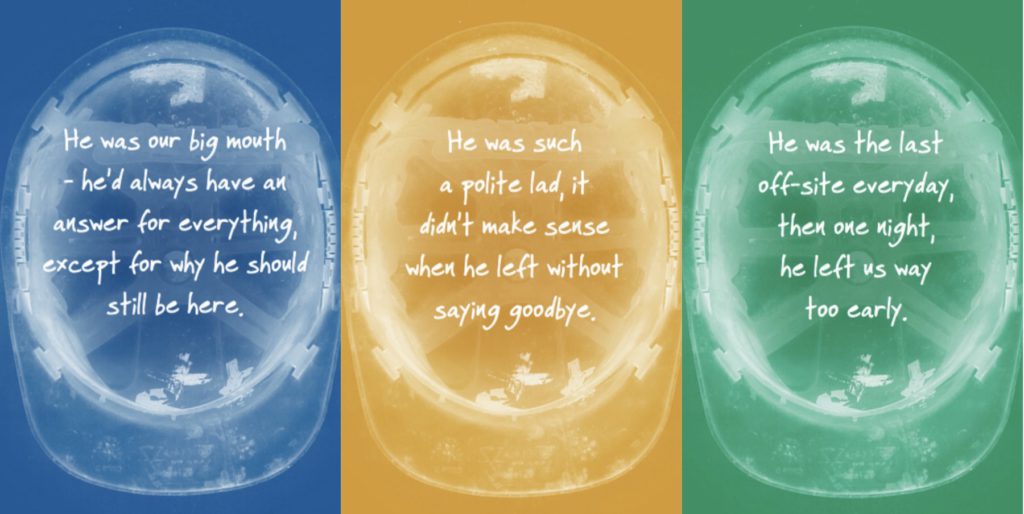 You can contact the Lighthouse Club's 24/7 confidential Construction Industry Helpline for help and support by calling 1800 939 122 (ROI) and 0345 605 1956 (UK) 
The fallout of Covid-19 has also seen an increasing number of redundancies across the industry and to counteract the charity added two sessions aimed at improving employability with 'At the Interview' and a 'CV Workshop'. Both these sessions are aimed at getting members of the construction industry suitably prepared for when the construction industry is ready to bounce back. 
In a sign of how the charity's reports inform how they set up programs to cater for the welfare of members in the construction industry, they introduced a session aimed at helping construction workers address financial woes and worries. One of the key findings of the Lighhouse's last Impact Report was that 62 per cent of emergency financial grants were to pay for daily living costs, paying bills and clearing rent arrears.  
Financial well–being is one of the key factors affecting mental health and the introduction of 'bang on budget' financial management sessions, aim to directly address these issues. The Lighthouse charity also has its own dedicated helpline app which has a wealth of information on everything from physical, emotional and financial wellbeing.  
And given the pivot to digital, especially when in person meetings and encounters have been hugely curtailed, the charity also runs free online interactive training sessions covering everything from financial management, building resilience, managing stress, work life balance, mindfulness, meditation and mental health awareness. The road out of the pandemic will not be easy, and there are still many unknowns ahead, which could weigh heavily on the mental well–being of construction workers.  
As Bill Hill noted, with over 500 suicides in the construction industry in Ireland and Britain every year, "we are all morally obligated to look out for individuals who are struggling. "The mental health of our workforce must be treated as significantly and come as naturally as ensuring their physical safety.  There are numerous awareness days that highlight mental health issues in our industry, not to mention the horrific suicide rate. But for us, every day is mental health day.  I have sleepless nights trying to think of how we can get our services to individuals in crisis before they take their life. I am convinced that if given the opportunity we could manage to turn some away from suicide." 
Employee well-being 
In a major mental health report carried out by the CIF and Lighthouse Club – undertaken just prior to the onset of pandemic last year – the vast majority of companies in the Irish construction industry recognise the importance of employee well-being. A total of 98 per cent acknowledge that staff mental health has important safety implications; 94 per cent also believe it to be critically important that the construction industry improves how it manages employees' mental health.